Misfit Cabaret Presents Bite 10/8
October 8 @ 8:00 PM

-

10:00 PM

PDT
A Dark Pop Culture Vampire Medley with burlesque, drag, rock and roll and more! Get spooky at Misfit Cabaret!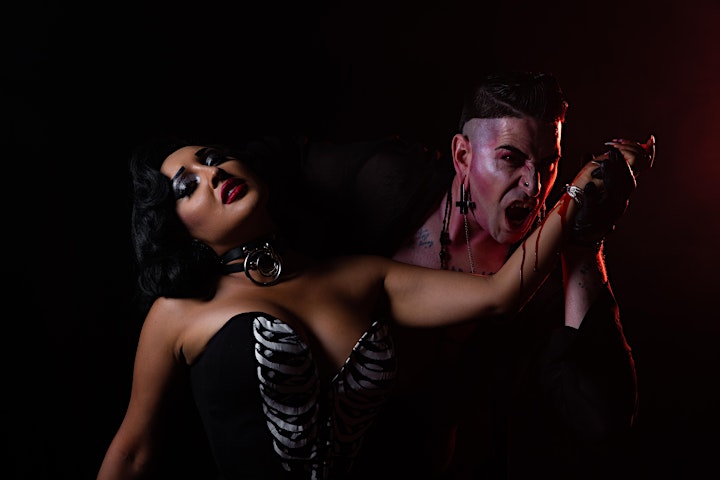 Step into the stunning Alcazar theater and get immersed in a world of vampires and things that go bump in the night.
We promise not to bite unless that's what you're into.
If it's not…. that's fine…
A Musical Cabaret that will delight the senses. rock your socks off, and take you on a pop culture journey. Meet a stunning cast of your favorite vampires as they claw, sing, strip, dance, and bite their way into your hearts.
Use code EarlybirdBite for 25% all regular tickets until Sept 15th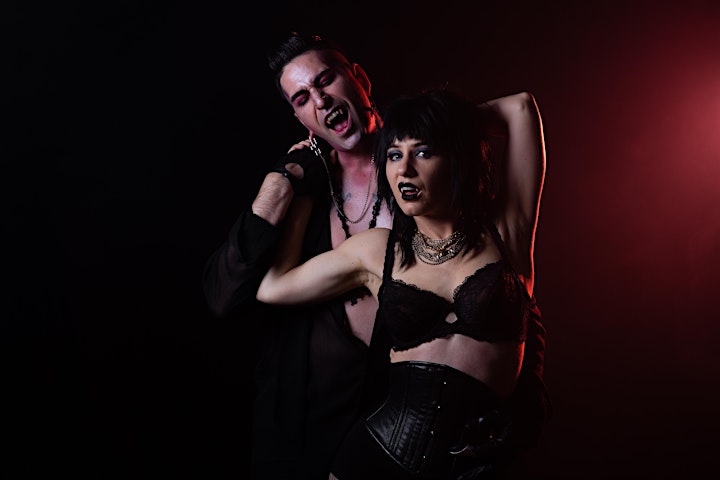 Featuring incredible Local Performers,
Johnny Rockitt, Mister of Evil
Sultry Burlesque that will have you Hot and Bothered from Dusk till Dawn by Edie Eve
Camp aerials from the   "Supreme Leader" of the Vampire Council Drago
Drag, Aerials, Burlesque, and fangs, all wrapped up in this delicious bloody show!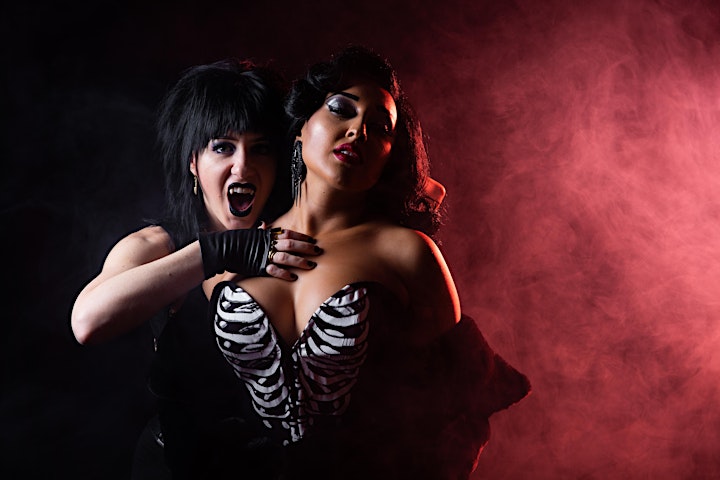 Misfit Cabaret is a splendiferous variety show centered around magical music with a rotating cast of eccentric performers. From burlesque to drag to circus to magic, you never know what you're going to see (or what you're getting yourself into)!
For each new Misfit Cabaret, emcee Kat Robichaud writes two original songs keeping with the theme of the evening and plays them with her Darling Misfit band, as well as a special medley to kick off the evening and welcome in the spirits of San Francisco's saucy past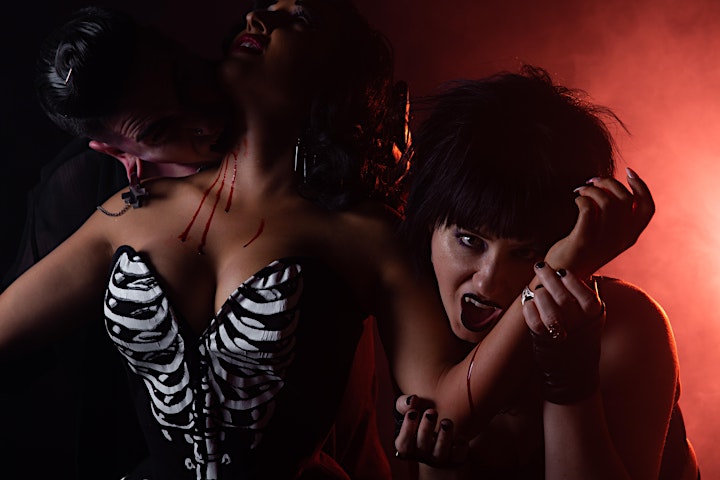 FAQ
What time is the box office open? When does the show start? When do the doors lock?
The Box Office and Doors open at 7 PM the Show starts at 8:05 PM and the doors to the theater will be locked and there will be NO late admittance after 8:15 PM
Are seats assigned?
Yes, you now get to pick your seats! Please arrive early to ensure everyone gets seated by 8:05 pm
Is there an age limit for the show?
The show is ages 12+with an adult at parental discretion- Be advised, there is nudity and adult themes in all of our shows
How can I ensure that I will be able to sit with my friends?
Try and buy tickets with your friends to reserve seats together.
Are photography and video allowed?
Yes, but absolutely NO FLASH PHOTOGRAPHY and No video recordings longer than 30 seconds. If you take photos and post them on social media, please tag us.
Are Outside Food And Beverages allowed?
Absolutely not! We have a Cash Only Bar inside the venue and other lovely venues that you can check out for dinner or drinks before or after the show are nearby.
Refund Policy
You may receive credit for a future show if you request a refund within 7 days of the show! All attendees are responsible for their fees unless it falls under Eventbrite's refund policy.
Covid-19
As public health conditions and the State's guidance for performing arts and live entertainment change, we will remain flexible and adapt to applicable health protocols. Below are current protocols:
FULL VACCINATION REQUIRED. Patrons ages 12 and older must provide proof of having completed the COVID-19 vaccination series at least 14 days prior to the date of the performance, which will be verified, or by presenting a vaccination card and photo ID at the door. All box office and front of house staff, backstage crew, and company members are fully vaccinated.
MASKS. All patrons are required to wear masks inside the theatre at all times (except when consuming food or beverage in the lobby or auditorium). Prolonged periods of mask removal are not permitted for eating or drinking—masks must be worn between bites and sips.
STAY HOME IF YOU'RE SICK. By entering the theater, patrons are agreeing that they are not sick or exhibiting symptoms of COVID-19. It is essential that patrons do not attend the show if they are unwell. We have an exchange policy in place so that patrons may reschedule their tickets if necessary.
Instagram @krmisfitcabaret or Facebook @misfitcabaret